New article on the cover of Applied Physics Letters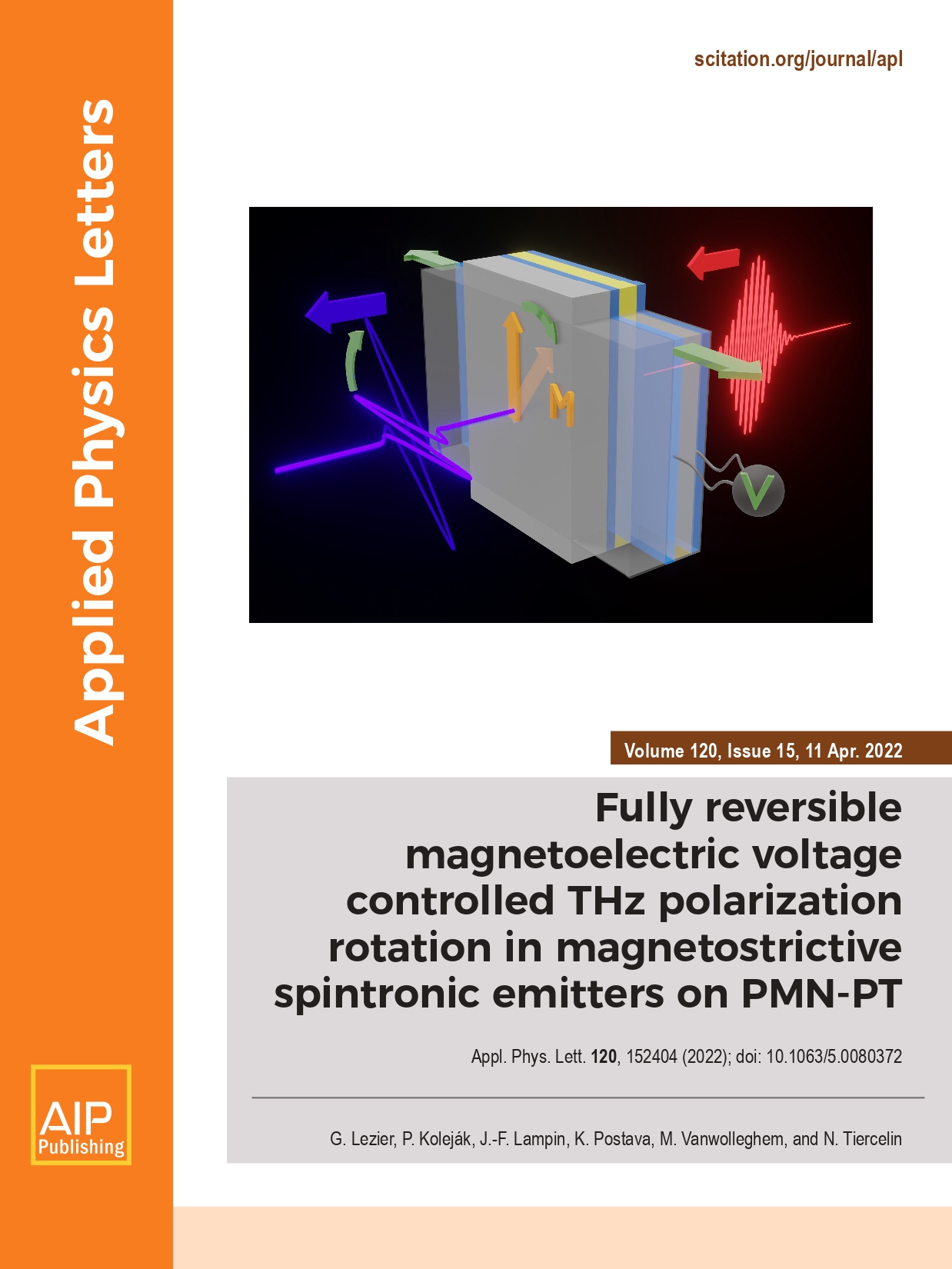 Another great achievement for the project: researchers from the partners CNRS (IEMN laboratory in Lille) and the VSB Technical University in Ostrava are featured on the cover of Applied Physics Letters with their article "Fully reversible magnetoelectric voltage controlled THz polarization rotation in magnetostrictive spintronic emitters on PMN-PT". You can find more information on the paper here.
This is the second cover for research related to s-Nebula in this journal and a new proof of the great interest for Terahertz spintronic technologies explored by the consortium's research.